Your First Financial Checklist
I've been teaching for almost two years now, but even throughout high school and college I've noticed something about myself (and my friends/colleagues) that seems to be true no matter who you talk to:
One of the greatest things on God's green earth is checking things off a goddamn list.
(can I say "God's green earth" and "goddamn" in the same sentence? #thuglyfe)
Taking that pen, and crossing off something that's been achieved is about two steps short of orgasmic.  Yep, this is probably going to be the sexiest post we've ever done here at TCTR.
Why do you need a financial checklist?
Very simply put, you need to have something that's going to help you focus on what's most important when it comes to your money.  After all, there's SO much that ideally should be done.  There's budgeting, cost-reduction, investing, starting a business, portfolio balancing, etc.  And if you're just starting out, how are you supposed to know exactly where to start?
Well, you start with this checklist.  You're welcome, buttercup.
First – Figure out why your money is leaving you
Yep, the first step to any financial plan is to figure out how much you spend, and where you're spending it.  Now, I've tried a lot of different budgeting methods, and I've found that the simplest one is probably the one you're going to stick with.  So here's what I suggest:
Take a list of all the expenses you've had in the last 3 months.  This will probably be enough time to gather a lot of the one-time expenses that occur (like car insurance, unforeseen bills, etc.)  Add them up, and divide by three, so you have some rough idea of how much you'll spend on an average month.
If you're looking for the exact method of how to figure out all the expenses you need to include, check out my guide to budgeting for idiots.
Once you have your budget all set up, you need to get some cuts in there to make sure that you can move on to step number two…
Second – Get dat monay in duh bank, y'all
Okay, so aside from the terrible headline, this is probably the best advice I can give you:  budget yourself up and make sure that you have at LEAST 3 months' worth of expenses in the bank.
Now, financial bloggers out there are going to throw around a whole bunch of different numbers, and frankly they're all wrong…
Nah, just playin'. 🙂  In fact, this number is going to be different depending on the situation you find yourself in, and how much personal finance "risk" you feel you can afford to take.
For example, if you've got a single mother of three working in Brooklyn, she's obviously going to need a LOT more money in reserves than a set of DINKs (Double Income, No Kids) who really have no liabilities to speak of.  But a good rule of thumb is to have three months of savings set aside.  This will allow you to feel safe should anything arise. After all, 3 months is enough time to find a job if you get fired/quit.  It's also enough time if, God forbid, you find yourself in the hospital and need a few months to recover (granted, this won't cover your hospital bill in this country…)
You might find yourself asking, "Well if 3 months is good, maybe I should bump it up to 4-6 months?"  And that's what you're comfortable with, then go for it.  At the end of the day, having MORE money in the bank isn't a terrible financial decision.  Your situation might merit that sort of savings (kids, mortgage, car, etc.)
But keep in mind that every dollar that's sitting in the bank at 1% (thanks, Federal Reserve) is another dollar that isn't working for you as hard as it could be.  There are some extreme frugality finance bloggers out there than literally take every dollar they can spare and throw it towards investment.
To those of you out there, I salute you.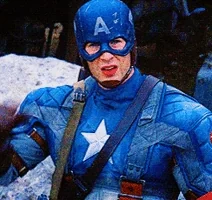 And you don't have to be that extreme.  Just be mindful of the idea of opportunity cost: do you really need $25,000 in the bank? Might it be better served helping you get ready for retirement, paying for a child's education, or maybe taking care of your own student loans?  Hmmmmm…
Third – Visit the Ice Planet Roth
Comment below if you've read this far AND like the pun.  Actually, comment even if you don't like the pun.
One of my first articles I went into this ad nauseam, but here's what you need to know: everyone that qualifies for a Roth IRA should open a Roth IRA.
"Oh, but Paul, I don't know if I qualify, and all that financial stuff sounds really scary and I don't get it…"
You know what I do with my students when they say "I don't get it?"  I stare at them till they stop giving me lame excuses.
Here's the qualifier: are you single and make less than $133,oo0? If so, then shut up and open a Roth IRA!  Are you married and your combined income is less than $196,000? GASP!  You are and you do? THEN OPEN A ROTH, MUTHA FUCKUH!!!
The reason I suggest a Roth is simple: while the contributions you make are NOT tax deductible, the income that you pull from it will NOT BE TAXED AT ALL!!! The money you pull from it gets a 20%-30% bonus, depending on what your tax bracket is when you retire.  And there's nothing I love better than not paying tax.
Legally.  I mean legally.  #NSAiswatching #soistheIRS #imjustalowlybloggerpleasedonttakemeaway
But seriously, you have the prerogative to pay as little in tax as you can, and this is a huge part of it.  So open one!
In fact, here, I'll make it easy for you.  If I were to open another Roth IRA, here's where I would do it.
There ya go.  'Nuff said.
Fourth – Index funds are fun!
Another point that I've made in other articles, but here we go again: you're not going to make money trading stocks and you've got specific wiring in your brain that won't let you get above market, risk adjusted returns (easily).  So what's a little retail investor to do?
Index funds, my friend.  It's all about index funds.
Why? Well, simply put, they give you all the benefits of diversification (the mathematical benefits, not your drunk uncle's paltry definition using eggs and baskets) AND their fees are going to be low enough to where your returns will pretty much match any index the fund tracks.
And the best part?  This is easy.  Like really, REALLY easy!  You won't have to spend hours and hours every month making sure that you're purchasing the right stocks, that you're properly balanced for your risk profile, blah blah blah.
Nope, this is the set it and forget method.  Which if you know anything about me, is pretty much the only method I'll use.
Fifth – Find yourself something on the side…
Diversification is a term you'll hear a lot in investment circles.  It's used to describe the increased returns and lowered risk when you have more than one stock in a portfolio.  However, much of the same advantages can be applied when considering finding a second income.
After all, you really have no idea what tomorrow will hold.  And if your boss wakes up and doesn't like the way you dressed or didn't have the copious amount of caffeine they need to maintain minimal function in society, then you might be finding yourself unemployed.
If you have a lil' sumthin' sumthin' on the side, then the effect of being unemployed will be felt less.  And it might even give you the courage you need you tell your boss to shut the front door… or something like that…
Check this out for more information on what makes the perfect side hustle.
Sixth – Set goals and save like cray cray
Once you've gotten yourself a budget that doesn't send you into a depression, you've gotten yourself a monetary cushion worth three months of income you've got a Roth IRA filled with index funds, and you've gotten yourself a side hustle, I'd say that you're going to be 90% better off than most millennials.  After all, it's pretty easy to get one of those done, but maybe the next weekend you forget to set up your Roth IRA, then all of a sudden a month has gone by and you have no idea where the time went.
But if when you do get yourself through those first five steps, the next part is pretty easy: figure out what your next savings goal is, and start saving towards it.  What I like to do is set up an individual account and only contribute towards the goal in that account.  For example, not only do I have my own private savings account, but my girlfriend and I have a joint account we're using to save to do a eurotrip.  Cuz we fancy like that.
But that would be the next step.  If your budget is done correctly, then you should be able to save at least $200 a month, which could start your nest egg for retirement, house, travel, starting a family, etc.
It really doesn't matter what your next financial goal is; all that matters is that you have one and you're saving towards it.
Your First Financial Checklist – The Wrap Up
So a lot of this information that's in this blog post can be found elsewhere on this website; I just wanted to be sure that you all had an article that summed up all the points I've been making.
Just to summarize, here's an infographic that is a fancy colorful version of what I've spent the last 1,500 words saying 🙂
Is there anything that you think is missing from this financial checklist? Is there anything that should be stressed more than the others? Is all of this just too confusing to even consider doing? (Answer to that last one should be, "NO!")  Comment below!
For more from The Code To Riches, check out:
And as always…
Keep trying to crack the code,
Paul Andrews
Follow me on social media!