Anatomy of a Perfect Side Hustle…
You might think that being raised white middle class really doesn't qualify me to talk about what makes a good side hustle in any way, shape or form.  After all, I didn't grow up on the streets; my parents had pretty stable jobs, and I was convinced that "ridin' dirty" simply meant that your car could use a wash.
But there have been a couple things that I've been able to do that have brought in some pretty great side income, and seeing as it's been quite a while since I've written about how to make it RAIN LIKE THE AMAZON, I figured the timing was great.
So today's going to be all about what it takes to make not just a decent side hustle, but a great one. Because after all the different side hustles that I've tried over the years, I've gotten a pretty decent idea of what works, and what doesn't.
Tip #1 – Make more at your side hustle than you do at your job
So this first tip is one that you'd think would be obvious, but if you don't actively think about it, it might slip your mind.  Whatever you choose to do as your side hustle, you should make sure that you make more money doing it than you would at your job.
Why? Well, it's pretty simple.  Economically speaking, why would you do something where you earn less money if you already have a job where you earn more?
For some of you, this is easy to compute.  If you earn $20/hour doing landscaping work, than it doesn't make sense for you to, I don't know, use a metal detector on a beach to try to find exotic coins at a whopping $5/hour.
For others, however, it's really not that simple.  After all, I'm a salaried worker as a teacher.  Depending on how you calculate the hours, I make somewhere between $20-30 per hour.  But here's the issue with being salaried: just because I work more doesn't mean I get paid more.  Which means that I should be happy to have any other side hustle that makes even a measly amount of money, right?
Unfortunately, no.
See, even though I can't earn more by working more, I still value my time at right around $20-30 per hour.  Which means that if I'm rocking a hustle that only allows for me to earn $7/hour, that I'm not earning as much as some of my other skills allow.  For example, maybe instead of busking on the sidewalk, I should use my time to tutor students privately…
… actually, that's not a bad idea…
But you get the point.  The first step is to make sure that whatever side hustle you decide to take part in, make sure that it earns more than your regular job.
Tip #2 – Make sure it's scalable
Yep.  Just like a small mountain range or the leaning tower of Piza, you need to be sure that your side hustle is scalable.
Wait, that's not right…
No, when we're talking about business, scalable simply means that your business should be able to grow without you necessarily putting in more work.
Example: Being a tutor isn't a scalable business model.  The problem with service jobs, such as tutoring, consulting, law practice, and medical practice is that the product they provide has certain bottlenecks.  That means that as a tutor, I can only tutor so many people at time.  As a consultant, I'm limited by the number of hours I can actually consult in a day.  Same goes for the billable hours when you're a lawyer.  And as a doctor, you can only see so many patients at a time, which means you're limited to how many people you can help cure in a day.
So when trying to come up with ideas for a great side hustle, try to make sure that you're actually selling a product, and one that doesn't require a ton of time to make.
For example, seeing as you're reading this on a blog, there are a couple different methods for bloggers to monetize their website.  Some bloggers simply rely on ads to generate revenue.  Others use affiliate marketing, and sell others products and get a cut of the sales.  Finally, some bloggers even create their own informational products and sell those.  But what do these all have in common?…
They're all on a set it and forget it business plan.
I don't have to create a new ad every time a visitor views it.  I don't have to physically create a product to sell as an affiliate.  When I decide to create an informational product, you can be sure as hell that I'm not going to write an ebook every time someone orders one.
No, these products can be made once, and sold over and over again.  And that my friends, is the definition of scalability.
Tip #3 – Make sure that your activity is something you actually want to do
Sit down, kiddo.  I'm going to tell you a story.
There once was a personal finance blogger who loved to talk about everything money.  Even more than talking about it, he liked to earn it.  So on top of his day job as a teacher, he decided to find an online job where he could earn some quick easy cash on the side.
What was the job, you ask? Well, it was his job to go through and rate different topics that came up on his newsfeed on Facebook.  This information was then sent to a market research firm.  It paid $10 an hour, and occupied anywhere between 10-20 hours a week.
After the first week, the blogger had earned some money.  But after weeks and weeks of rating the same stories and writing about how they affected him, the blogger decided to put hot spoons over a fire and use them to carve his eyes out so he never had to look at a stupid fucking rating system again.
K, so there might have been a slight dramatic twist at the end, but I'm sure you get the point.
If for some reason you didn't, it's this: most people spend 40 hours a week doing a job they don't really love.  Otherwise, why get paid for it? But to add on top of that a side hustle that makes your soul shrivel like a prune in the Mexican desert? Trust me when I say, 9 times out of 10, it's just not worth it.
So make sure that whatever side hustle you do decide to pursue, that it's something that you at least somewhat enjoy! For example, I taught guitar for a number of years.  And while it didn't pass the "scalability" test in Tip #2, it was enjoyable and certainly paid more than anything else I could have been doing.
If you're going to spend time doing something above and beyond what you're doing at your job, make sure it's something where you're going to have fun.
Tip #4 – Make your side hustle fit your lifestyle
This tip works with pretty much any addition to your life (car, significant other, living accommodations, etc.) but it's a super important consideration when it comes to adding a side hustle.
For example, I'm thinking about getting back into teaching guitar.  No, it's not scalable (which is why I have this project as well), but it's fun, earns more than I do at my job, and suits my lifestyle just fine.  I don't mind driving around town after work, as I've spent all day on my feet enthralling the youth of America with the wonders of mathematics.
So being a traveling guitar teacher suits my lifestyle.  I also don't have any kids at home, so missing out on an hour or two every evening it just fine with my lady friend.
But let's say that you have a big fancy corporate job and that you commute 2.5 hours to work every day.  Do you honestly think that you're going to want to teach guitar lessons after being so busy at work? I would guess not.
Or what if you're an introverted real estate agent?  Chances are, your job is going to exhaust you during the day.  What introvert is going to want to have a side hustle where they have to continuously be around people (like bartending/selling door to door/working at a call center/jk who wants to work at a call center?).
So if you're extremely busy at your first job (like 80 hours a week busy, not "I have to stay till 6 pm" busy), you should find something that you can do on your own time.  If you've got some extra time during your week, maybe you find something that takes up a bit more time, but allows you to have fun doing it or maybe pays better.  Either way your side hustle is just that: on the side.  Make sure you don't kill yourself trying to fit a square peg in a round hole.
Tip #5 – Sustainable over the long term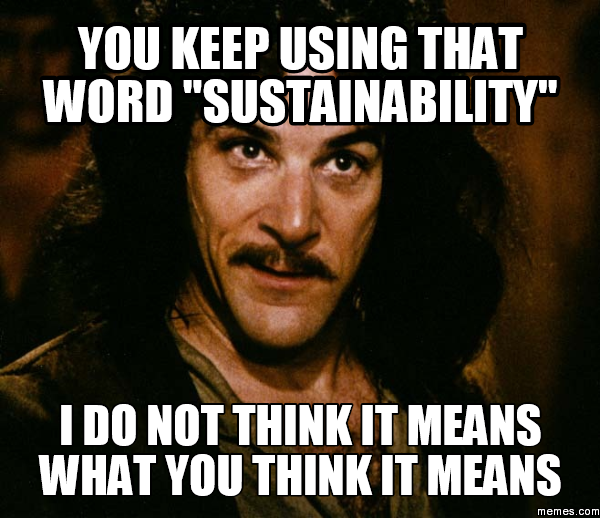 This 5th and final step pretty much ties in all the other tips that we've had today.  It's pretty simple: if you're going to start a side hustle, you're going to want it to be something that you can do for years, not just a couple weeks or months.
After all, this is going to become something that's going to be an integral part of your financial plan.  Even if you're only pulling in an extra $100 a week, that money starts to add up real fast.  It would suck to become reliant on that sort of cashflow, only to have it evaporate in a few months because you didn't account for sustainability.
For example, this blog is very easy to maintain.  A couple of blog posts here, some social media marketing there, and overall it doesn't require a ton of maintenance.  It's not like renting out a house, where you'd have to make sure that everything's up to code, that there are no cracks in the walls, pipes aren't leaking lead into the water, and so on and so forth.
My Dad at one point in his life was the king of the "Bite off more than you can chew" side hustle: he opened a subway franchise.  With all the start up costs, employee issues, and legalities of franchise ownership, it just wasn't worth his time in the end; he opted to shut it down.
So when trying out different side hustles, be sure to ask yourself, "Is something that I can do for a number of years, not weeks?  Can I do this week in and week out without burning out?"
If the answer is yes, then you, dear reader, have a pretty solid side hustle.
5 Key Parts to the Perfect Side Hustle – The Wrap Up
The side hustle is a key component to anyones financial plan.  Diversifying income is nearly, if not more, important that diversifying your investments.  It shakes up your life, keeps things interesting, and in a pinch, can be the difference between making your bill payments on time and racking up debt till you're swimming in "Payment Past Due" notices.  Here's the anatomy of the perfect side hustle:
Make more than you do at your job – You HAVE to make sure that what you're doing is worth your time.
Scalable – Let that hustle breath, let it expand, let it… grow.
Something you actually want to do – Money is great, but you won't keep at it unless you actually enjoy it.
 Fits your lifestyle – Make your side hustle fit your lifestyle, NOT the other way around.
Sustainable over the long-term – Let your side hustle become a part of your long term financial plan.
Alright, now it's your turn to speak up, dear reader.  Are these tips on point to making sure you have the perfect side hustle?  Is there anything I'm missing?  What sort of side hustles are you running today that help you meet your financial goals.
+10 brownie points to the best commenter…. GO!
For more from The Code To Riches, check out:
Keep trying to crack the code,
Paul Andrews
Follow me on social media!