Rotary Youth Exchange – How to Travel on a Dime!
I cannot believe I've had this blog for almost a year, and I have yet to talk about my year abroad.  As one of the most pivotal years of my life, it's just stupid that I haven't talked about it yet.  And besides that, I love thinking back to the amazing times I had while I was in traveling abroad.  I travelled with the Rotary Youth Exchange Program, which is arguably the safest and best established travel abroad program in the world.
What is the Rotary Youth Exchange Program
I remember sitting in my old chorus room back in my senior year of high school, listening to two gentlemen talk about this program that existed that would send students all over the world for a year.  Needless to say, as a wanderlust-y 17 year old, I was captured from the moment they said, "travel".  Here's the layout of the Rotary Youth Exchange Program:
High schools students, of various age, apply to travel under the Rotary umbrella for a year.  They attend high school, and live with at least one (but most likely, three) host families for the year.  The purpose of the program is to not only pick up another language, but to learn about the culture and the way of life of these new places.
After you apply, and have been accepted into the program, you will be assigned a country in which to live.  In my Rotary District, I was able to put down my choice of 5 countries.  The interviewers take this into consideration, but do not guarantee that you'll get your first (or any) of your choices.
Once you've been placed, you'll spend the remaining 6-8 months preparing for your journey.  This would look different by district, but we had three trainings we had to attend: one on language/public speaking, another on administrative stuff for the year (like your visa), and another that was just us getting to know all the other students that were doing a year abroad (there were 35 of us).
Once your visa is all set up, and ALL the logistics have been set in place, you fly to your new country, and begin your year abroad.
But here's the part that is the real kicker: For the year, airplane ticket to and from, visa fees, small stipend while your traveling, and the security of participating in a program that has been around for decades, you have to pay:
$4,000
That's it.  For roughly 300 (give or take) days of travel, you spend $4,000. Roughly $13/day.
You're just not going to find any better deal on travel anywhere else.  Literally anywhere.
Benefits of the program
Ok, so some of these may seem obvious, some of them not so much.  Here are all the things you can expect to get out of the Rotary Youth Exchange.
Foreign Language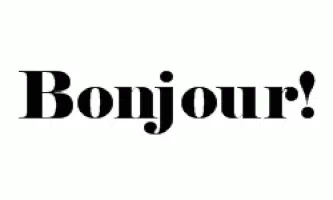 There's a pretty good chance that where you're going to be placed is not going to have English as the main language. So you're going to have the chance to learn a completely new language.  For me, it was French as I was place in the south of France.  However, the ranges of languages learned ranged all the way from Thai to Spanish, and everything in between.
And it's funny, the way I worded it above makes it sound like you're going to have the opportunity to learn a new language.  To be frank, you don't have a choice; if you want to figure out how to get around, find the bathroom, or order food, you're going to have to figure out how to speak the language.
Confidence… like a LOT of confidence
There is nothing, NOTHING, more terrifying than introducing yourself to a group of foreign teenagers in a language you barely speak in a school system you don't know well in a country you've inhabited for maybe 2 weeks.
NOTHING I TELL YOU!
And this won't be the only time over the course of your year that you're going to have to do things that make you, at the very least, socially uncomfortable.  Over the course of my year, I had to ask directions, explain why I liked/didn't like food, try to explain what a bagel was, ask why I wasn't able to do something, etc.  And each time was a struggle.
But once you're dealing with those daily struggles day in and day out, you'll change as a person.  One who can deal with numerous stresses (and in a different language, nonetheless!)
The PEEPS
Over the course of your year, you are going to meet some of the most AMAZING people.  I can't even begin to list all the people that you're going to remain close to for the rest of your life.
LAWL JK OF COURSE I CAN:
Host Parents – Now this can go one of two ways, as I'll discuss momentarily, but my first and third host families were amazing people.  They were sweet, kind, mean to me in absolutely hilarious ways, and really did care for me.  And the best part?  I now have two places to stay in St. Tropez, France, if ever I need to.  THAT'S how kind these people were.  And if you think about this, it makes a lot of sense; when you show up, they literally have to raise you like you are a two year old.  You barely know how to talk, feed yourself, find the bathroom, and these people are responsible for making sure you can get all those things.  It really is an amazing experience (I'm sure they got annoyed, but again, they were sweet people).
Other Exchange Students – Yeah, so there is a tiny little stereotype that says that exchange students are kind of weird.  AND WE ARE!!! But honestly, we're no weirder than the rest of the population.  And this will probably be one of the first chances in your life to actually meet people from all over the world.  So take advantage!  I didn't do this nearly as much as I should have, but I still have a few really good friends from my exchange year, with whom I still keep in contact!
Other students from school – So I'd be lying if I said it took me no time to make friends in my classes.  In fact, it took me a long time.  I came to the school during their senior year, and so the friendships were pretty much solidified at that point.  But after a few weeks, everyone in my class was on speaking terms with me, and were even kind enough to fix my French when I made a mistake (which was often).
What you need to be ready for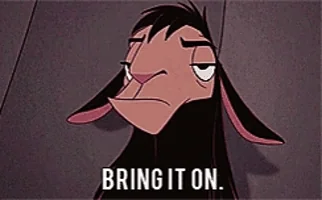 So the Rotary Youth Exchange Program can sound like nothing but flowers and happiness and unicorns.  But there are a couple things that you need to keep in mind if you'd like to pursue the program.
You're not going to get along with everyone – So my second host family was… less than ideal, shall we say.  In fact, they were rude, mean, and pathologically lied to my Rotary club about various things throughout the year.  And they had a number of reasons for acting this way, primarily the fact that I was a boy and my host mom at the time didn't want another boy in the house.  But long story short, it was tense for about three months.  I made the move about three months later, and survived.  At this point, I think it was a good thing for me to go through.  But as it stood when it was happening, I was NOT a happy camper.
You might get homesick – I didn't really feel that much homesickness, but I knew of quite a few people who were really close to their family.  This is something you need to be prepared to go through.  The good news is, there is a huge support network that can help you out while you're going through that sort of thing.
You have GOT to be ready for culture shock – I was lucky enough to be placed in a country where the culture really wasn't THAT different from what I was used to.  There was still free speech, women were allowed to vote, three meals were given a day, etc.  But there were a number of other exchange students from my district that went to places like Japan, China, and Thailand that had a significant hurdle to jump in terms of culture.  That being said, they also probably had the best learning experience when it comes to culture, so there's that to keep in mind.
For High Schoolers only – So this is the part that I would imagine is the biggest let down.  But on the off-chance that you know someone in high school that would benefit from this program, please send them this article.  For their benefit!
The Value Proposition
So here's the thing: you can ABSOLUTELY do something like this in college.  But not only will it be for about half the time, you're going to spend way more money, have way less support, and have your time be dictated for you quite a bit more.  After all, you'll be paying out the butt for different classes, and you'll be expected to attend them.  And keep this in mind; unless you're incredibly gifted, you're not going to be able to pick up a foreign language in 4-6 months.  Especially when you're hanging out with a ton of other Americans/anglophones
But for literally $13 per day, you'll have the chance to attend a real foreign school, have all your food paid for, learn a new language, and spend a year really getting to know a different culture.
FOR $13 A DAY!!! YOU LITERALLY CAN'T LOSE!
Rotary Youth Exchange Program: The Wrap Up
So unfortunately, this is not something that you're going to be able to do if you're fresh out of college.  I don't think that Rotary would look kindly on a bunch of 25 year olds hanging out with foreign high schoolers for a year.  BUT if you know someone that's still in school, this is a super safe, viable program that can provide young adults with experiences that they will not have anywhere else.  Remember the benefits:
Foreign Language – You won't learn a foreign language by just sitting in a classroom.  You've got to get out there and use it.  And doing it for one semester simply won't cut it.
Confidence – Nothing like having to order food from rude waiters in a language you don't fully understand.  Or having to give a speech in a language that you don't speak super fluently.
People – You will connect with more interesting people during your year abroad than you will ever again in your life.  Yes, that includes college. Take advantage, and keep those relationships as long as possible.
What sort of traveling do you do on a dime?  What are some of the cheapest places you've gone?  Do you think that traveling this early in life is a good thing, or might it be better to wait once you've matured into adult hood a little bit?  Comment below!
Keep trying to crack the code,
Paul Andrews
Follow me on social media!