Fix my money! I broke my budget!
End of the world scenarios tend to change with age.  When you're 5 years old, it's when that asshole bully that got too much dairy at a young age takes the ONLY yellow crayon.  You know, the one you needed to color in your sun.  Or when you're 13, and you really start to have "feelings" for someone, and it turns out they don't even know your name.  Well, the adult version might feel like when you've spent hours on your budget, only to learn that by the end of the month, you've gone over, causing you to climb to the tippy top of the tallest mountain and scream, "FIX MY MONEY!"
You've read all about budgeting, and while you know at the end of the day you won't be wining and dining because you didn't drink Starbucks for 17 years, you DO know that it's necessary to control your spending.  And now that you've broken your budget, you find yourself wondering, "How am I going to fix my money?"
… and that's where I step in, ladies and gents!  🙂
Step 1 – FREEZE!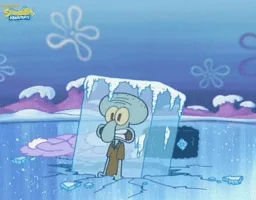 …everybody clap your hands!
Alright, now that we've gotten the obligatory Cha-Cha Slide reference out of the way, let's actually talk about what you need to do to figure out your budget.  The first thing I would do is to freeze your spending.  Like completely, utterly, Antarctic 40 below 0 freeze that bitch.
Within reason of course.  Please don't think that I'm telling you to stop paying your rent, car payment, or student loans.  No, that will get some very powerful organizations very mad at you VERY quickly.  But if you had plans to meet up with some friends this weekend over drinks, don't.  If you were dying to see that Justin Bieber concert, then get your teen heartthrob fix elsewhere.  If you thought that you were buying your plane ticket to head off to Cancun, you (unfortunately) are oh so wrong.
The reason for the freeze is two-fold.  The first is very obvious to see; if you're blowing your budget every month, then clearly you need a hard stop in order to gain control.  But the second is a little more psychological.
So maybe it's just me, but I feel a lot of power when I allow myself to say no.  For example, whenever I try to lose weight (which has been happening a little bit less since I've made the move to veggies), I like to take a chocolate bar or something and stick it in the freezer.
Why, you might ask, would I give myself that purposeful temptation? Because it allows me to exercise the "No" part of my brain on a daily basis.  After all, if I can say no to a candy bar, I can say no to pretty much any food.  It gives me the sense that I have control over what I eat.  Which, after coming from a pretty Italian background, can be a huge struggle.
So, allow yourself to say no to things.  You'll not only feel better once money starts sticking to you a little bit better, but you'll feel like you have more control over your finances.  This will let you start sleeping a little bit better at night.
Step 2  – Analyze where that money went
This is the actual "budgeting" part of the budget.  I'd sit down with an excel workbook, and figure out where exactly your money is going.  Fortunately we live in a world where pretty much all of your transactions can come in a downloadable .csv file, so all you need to do is copy and paste into a new workbook, and add up how much you spent.
Now, I would take all the data from the time that you started going over budget.  Meaning if you've only been going over budget for a week or two, just take that information.  But if you've been struggling with this for a few months, you're going to have to use all that information.
These are the questions you should be able to answer, after having conducted your analysis:
Is my money going somewhere completely new?
Is more of my money going somewhere than I had previously thought?
What part of my budget is responsible for the largest increase in spending?
Is there any parts of my budget where my spending DIDN'T increase?
…after all, you should try to end it on a positive note!
Step 3 – Reflect on why you spent that money
Ok, so this sounds a little "hold hands and sing Kumbaya", but it's an important part if you really want to change the behavior that you're seeing.  You've stopped spending for the moment, you've figured out where exactly your money is going, but this third step is arguably the most important:
Why are you spending money in this way?
This step is a little hard to walk you through, but the best way I think to go through it is by looking at the transactions on a monthly basis first.  While you're doing this, think back to your calendar of events and ask yourself what was going on that month?  Did you get in a car accident, lose a loved one, or have a lot of stress at work?  Did you receive a big bonus, get a new puppy, or matched with 17 different people on Tinder in one week?
(Is that even a lot? Haven't rocked the single life in a LONG time… love you, babe!)
All these emotions, whether good or bad, can have a direct influence on your spending.  After all, if you're feeling like a baller because of all those Tinder matches, you're probably going to feel like you can be a little bit loose with your cash.
Or, if you're feeling particularly sad about losing a loved one, you might purchase Vermont's entire share of Ben and Jerry's.  Cuz fuck your budget.
But either way, once you realize what got you to spend the money in that way, you're going to have a lot easier time predicting it happening next time.  And when you can see it coming from a mile away, it's going to be 10x easier to avoid.
Step 4 – Ask yourself if your budgeting system is working
If you can't find some sort of psychological reason that your budget isn't working, then there's really only one other reason that your budget is poop: the systems you have set in place aren't working for you.
And if you've had this budget for a couple months, and it's not working, there is absolutely no shame in trying something new.
For example, when my girlfriend and I lived in Texas, we were able to live pretty much how we wanted; we made enough money when compared to the cost of living that there wasn't much that were weren't able to spend, AND still meet all our investment goals.
But now that we live in Colorado Springs, money has become a little much more tight, just given the cost of living.  So we had to come up with a budgeting system that allowed for 2 very busy teachers to just set their budget and forget.  The result was this budgeting system for idiots!
There are lots of different budgeting systems out there, but the best one is the one that works best for you!  You can check out this article if you're looking for some budgeting systems that work.
Step 5 – Give it time
If there's one thing that I've learned from writing all these articles on personal finance, it's that these freaking tips and tricks take time.  Like a lot of time.  Bloggers abound who say things like, "All you have to do is save $4 a week for 35 years and you can buy a boat!"
Do you have any freaking idea how long 35 years is?!  I DON'T!!! I HAVEN'T EVEN BEEN ON THE PLANET THAT LONG!
But once you think you've figure out what's been going wrong with your budget, your next step is to give it enough time to let the changes take effect.  It's not like you're going to change up your budget, and magically find more money in your bank account the next day.
No sadly, with the way payments are done electronically nowadays, it'll probably take a month or two for you to see the effects of your brand-spanking-new "fix my money" attitude.  It's going to take you getting a couple of paychecks, but once you see the results you'll be happy you did this little step-back and tracked your expenses just a little bit more carefully.
Fix My Money – The Wrap Up
Asking yourself, "How am I going to fix my money?" is the first step of really taking charge of your finances.  And once you realize that a change needs to happen, hopefully you'll be able to use the tips here to go back and figure out where you went wrong.  Again, the steps are:
Freeze – Stop spending and take a step back.
Analyze where your money went – If you want it back, you have to find out where it went.
Analyze why you spent that money – Emotions are going to play a big part in your spending.
Ask yourself if your current budgeting system is working – And if it's not, fix it.
Give it time– Good ol' fatherly advice; sometimes things just take time to come to fruition.
Alright, you're up.  Have you ever gone over budget (financial bloggers, it's ok to admit that here, I promise)?  What steps did you take to get back on track?  Did you find going over budget as emotionally draining as I do when it happens?
Let me know below!
Keep trying to crack the code,
Paul Andrews
Follow me on social media!